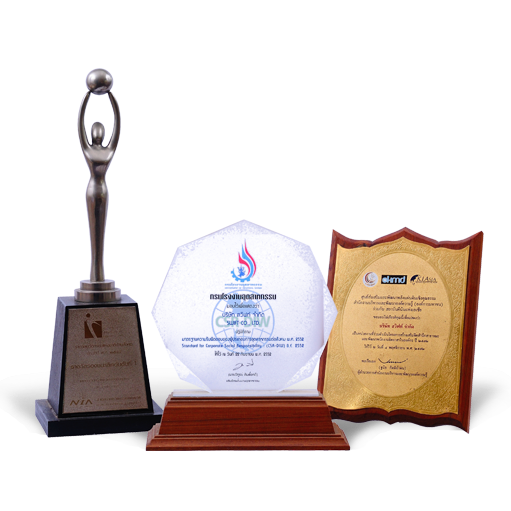 Swift has been awarded for our highly standardized products. We truly care for our based community and continue to develop together for better future. Followings are our list of received awards:
CSR –
Swift received "Standard for Corporate Social Responsibility (CSR – DIW) " in 2009 from Department of Industrial Works, Ministry of Industry
Q Mark –
From excellent Standard of farming practice and packing house.
SR (Social Responsibility)
Swift Co., Ltd. received SR Mark Under the contract farming from Ministry of Commerce.
SVN Award (Social Venture Network Thailand)
SVN Awards for Business Sector 2009, Social Venture Network Asia (Thailand)
NIA (National Innovation Award)
Social Awards First Runner-Up 'Organic Farming for Community Development' 2005, National Innovation Agency by Ministry of Science and Technology Thailand

Swift had established its commitment to deliver the highest quality and freshest product, meeting and exceeding quality and expectations of our customers and consumers...Read more

Swift has attained the following certificates from organisations which recognises its high level of production standards and product quality assurances. ...Read more